What Is Ask Mars Venus Coaching?
---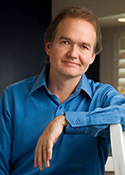 Talking to an Ask Mars Venus dating and relationship coach is—plain and simple—an investment in your love life. Ask Mars Venus coaching is based on the expert relationship advice presented in the best-selling books of Dr. John Gray, beginning with the well-known and revolutionary Men Are from Mars, Women Are from Venus. Ask Mars Venus coaches are extensively trained in these principles, which enables them to support and advise every caller, whatever their concern. John Gray developed this program to be there when you need us. There are no appointments necessary, simply pick up the phone and call when you're ready.
Callers talk to coaches about infidelity, divorce, emotional affairs, why he won't call, the stress in their life, online dating issues, problems with trust, and so on. There is no matter too big or too small to conquer with an Ask Mars Venus coach. Coaching is the kind of unbiased, honest advice that, deep down inside, you know you truly crave.
Think about how much you could add to your dating or love life if you approached it with real knowledge about the opposite sex and a better understanding of your own motivations. That investment might not be visible, but it is invaluable and it will reap dividends for you immediately. You won't be so quick to take offense, overanalyze, or form unrealistic expectations. Now, that is an investment worth making—and one that will last far longer than any physical or superficial enhancements.
Coaching is:
Preparing yourself so you're ready for the right person when they enter your life.
Improving on who you already are to make your current relationship that much better.
A way to be there for yourself, just like Ask Mars Venus coaches are always here for you.
Not counseling but works well in tandem with therapy/counseling. You can read more about the difference between coaching and counseling by clicking here.
Anonymous, unbiased, non judgmental support any day of the week you need it.
You may feel that dating someone new is certainly not the time to be calling a coach, or that your relationship is "ok" so there's no need to rock the boat. In actuality, there is never a wrong time to consult with an Ask Mars Venus coach, whether in a new relationship, an established relationship, or accepting the relationship with your single self.
What is an Ask Mars Venus Coaching Experience Like?
When you make that first call to a coach here's what you can expect:
You will have an opportunity to describe your concerns to your coach—talk for as long as you like, cry, be mad, yell, or just breathe.
Based on what they've heard from you, your coach will ask some questions to clarify the situation and really get to the root of what's happening.
Your coach will enable you to find focus, calm your fears, and help you develop the best solutions for your present and future.
You will hear a beep every 10 minutes during your call to help you keep track of the time you are spending on the phone.
You can speak with a coach for any length of time. We offer discounts to first-time callers and those who pre-purchase blocks of time.
The Bottom Line:
Men and women are different. Understanding the core of this basic truth—something an Ask Mars Venus coach will help you do—will enhance your love life and all of your relationships. You can abandon drama and dismiss your fears. Love and happiness are possible when you turn to an Ask Mars Venus coach.
Call now—1-888-627-7836. Operators are standing by to help you connect with a coach and be on your way to a happier, healthier relationship.
We all want to be happy—there is no shame in desiring that—and a coach can get you there. Call a coach once or call 10 times. Talk for five minutes or five hours. Your loving relationships are important, your concerns are valid, your questions are never wrong. Wanting happiness for yourself is a positive thing, and Ask Mars Venus coaches are prepared to take you to the place you want to be in love and life.
Still not convinced? Read more here: What Can Ask Mars Venus Give Me for My Money?