Email Your Coach
---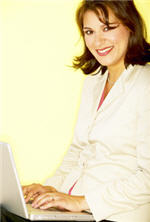 We provide two convenient options that enable you to communicate with a coach via email.
Our Email Coaching Program gives you the opportunity to submit your dating and relationship questions or concerns to a coach through an online form. Through this service, you will receive a detailed response right to your inbox from one of our designated Ask Mars Venus specialists. Click here to learn more.


To directly communicate with the Ask Mars Venus coach of your choice, you can register (for free) to use our Email Portal. This conveniently allows you to set up phone appointments with your coach, and check in with them from time to time. Please note that coaching sessions cannot be conducted through this interface. Click here to learn more.
All of our email services are confidential, secure, and convenient. Find your niche – a coach is ready to work with you by email or by phone… whatever way you feel most comfortable.